Divergene works closely with CDMOs and gene therapy companies to support their next-generation sequencing capability from upstream vector engineering to downstream vector QC
Custom NGS Analysis Pipeline Development
We're experts on bioinformatics software; if you want something built, you probably want us. And we will deliver.
1. Do you need software to support your sequencing platform?
2. Do you need software that performs custom analysis of NGS data?
3. Do you need software that manages existing bioinformatics workflows?
4. Do you need your existing bioinformatics workflows tested and/or standardized?
5. Do you need to make your software clinical-grade for FDA submission or backed by escrow agent ?
If you answered yes to one or more of these questions, get in touch with us.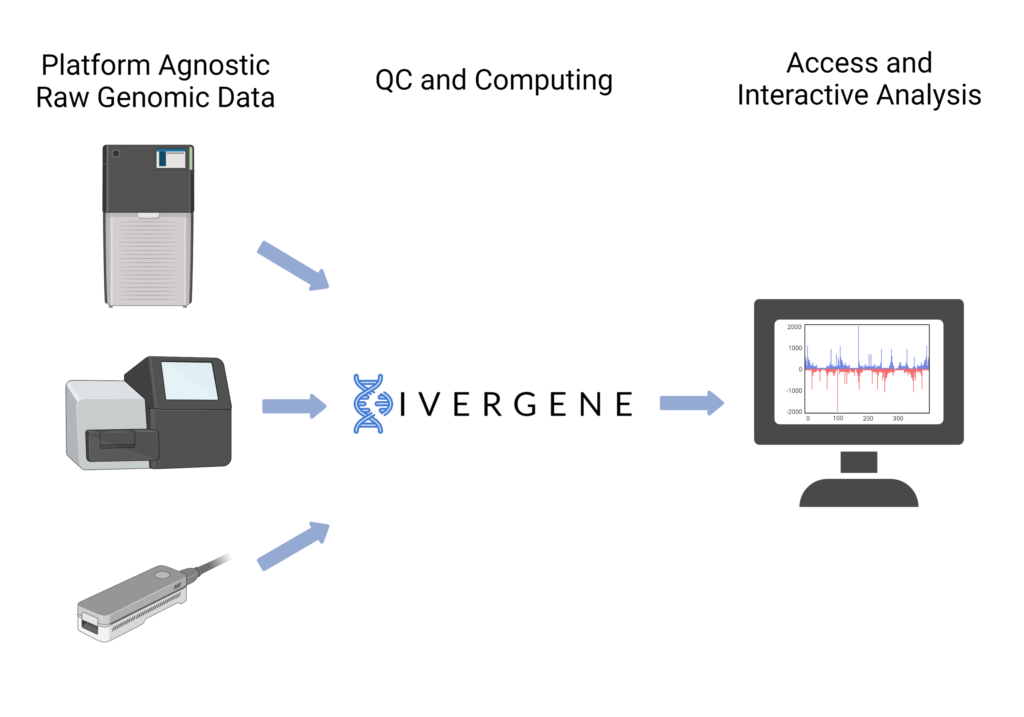 Whether you are looking for AAV capsid library enrichment or interested in post-infection solutions, Divergene utilizes the latest technologies on the market, including PacBio® long-read (>10kb) and Illumina® short-read sequencing, to provide custom, in-depth solutions for complex AAV gene therapy applications.
Vector Discovery
Confirm Plasmid Sequences

Quantify AAV Expression

Validate Packaged Material

Monitor Host Response

Single Cell Sequencing
Transcriptome Analysis
If any of the applications interest you, get in touch with us.
Divergene utilizes Illumina and other cutting-edge NGS platforms. For information on our NGS platforms as well as recommended configurations of your projects, please contact us.